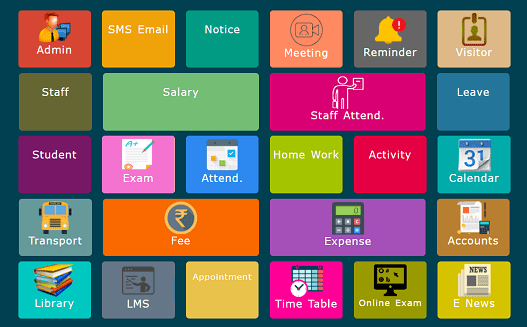 Inventory Software in School Management System
Schools consist of a number of various assets including fixed and consumable inventory like lab equipments, furnitures, electrical equipments, books, mazgines & newspapers, cleaning equipment and many more.
Arsal Inventory Management System plays an essential part to manage your school assets/stocks a way more effectively.
With our Inventory Software, you can keep track of all your school's assets and their important details. It also helps to manage your school's inventory from anywhere, at anytime. Amazingly, it's takes minutes to get friendly to use.
Our Inventory Management Software helps asset managers/staffs to understand where the school's stocks are at all times. It also allows you to make sure assets are being looked after and used correctly. With the help of our software you can generate different types of reports to analysis you stock/assest details.

Arsal Software School Management Software helps you to collect all the vital and necessary information which helps in saving money, efforts in the long run. Most importantly, you are able to find all the assets/stock details with their current location.
Our School Management Software provides reports on all purchases, sales, consumption of inventory, damaged and movements and helpful reports like available stock at all locations at any time along with the re-order levels.